How does it feel to be a digital flamingo?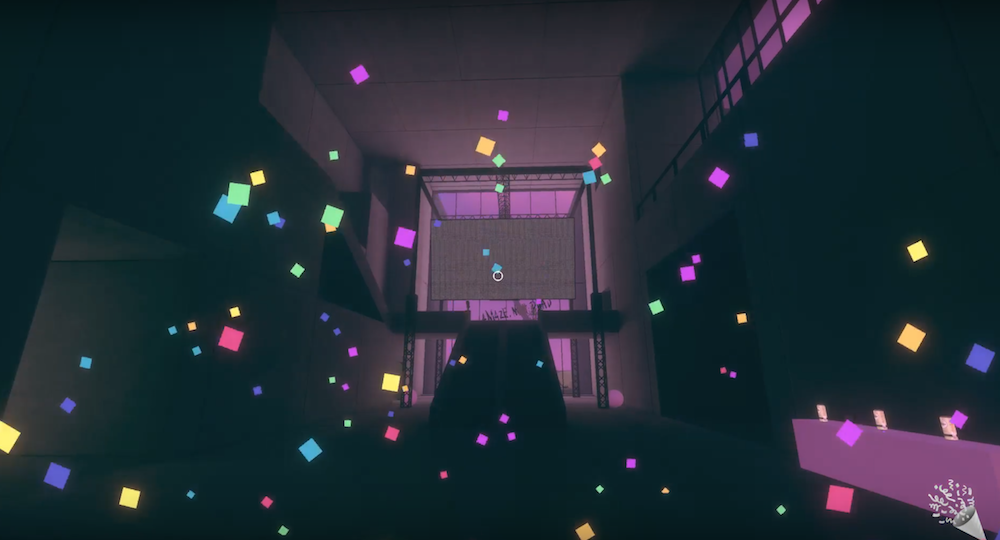 In its 9th edition from July 22-25 2020, A MAZE. / Berlin goes totally digital: Visitors navigate as flamingo avatars through the virtual festival world encountering other flamingos, playing games, listening to talks, taking part in workshops and parties.
A MAZE. SPACE
Currently A MAZE. is building a downloadable 3D festival location. It's an online multiplayer environment where the festival visitors can experience the unique architecture as flamingos, listen to the live stream of the 3,5 days programme, interact with most of the A MAZE. Awards nominees and honorable mentions, and special selections and surprises without leaving the A MAZE. Space. Credit goes to Moshe Linke, Gianluca Pandolfo, Stefan Insam and Nomi.
The video link gives a first glance on the virtual festival world:
https://drive.google.com/file/d/1o71pB8db6ql5owPV63Um7kHJi0KQwNvd/view?usp=sharing
Thorsten S. Wiedemann, festival director A MAZE.
"Creating a digital festival, a safe and inspiring space where you feel the moments of togetherness even the audience is spread out to all continents is tough and it will never be a substitute for a real A MAZE. / Berlin. But the Total Digital version is getting into form and I can say now the A MAZE. Space with all its games and live streamed programme of talks, award ceremony, cooking shows and music performances will be different from all you have experienced before. One step closer to a digital paradise."
Zuraida Buter, program curator of A MAZE./ Berlin Program
"The program will highlight creators from different continents with Isabelle Arvers' ART + GAMES World Tour. Game on! El Arte en juego (AR) who will give a virtual tour through different studios. There will also be a few experimental sessions: Sithe Ncube (ZM/SA) will host a live collaboration creation session. Nathalie Lawhead (US) is going to create the 'last flash game ever' and the audience gets to have a say. Talks, panels, workshops, and maybe… cooking will be part of the programme as well."
Matthias Löwe, head of A MAZE. Awards , explains the judging process 'Corona-style'
"In the recent years, the final judges of the A MAZE. jury played some of the nominees earlier and most of them together on location. As we got totally digitally, so did the judging. We met Nathalie Lawhead, Owen Hindley, Reyzones, Sarah Rudolph and Simon Bachlier a while back and started an online-platform where they could add small reviews to cards, representing each game. Those cards, which can be moved around freely in some kind of online whitespace, worked as discussion starters for our final decisions. Having such an interactive and also longer call over multiple timezones was an interesting experience. Stay tuned! You'll see all judges and nominees during the amazing Award Show, which will be a weird and fantastic mix of real and animated scenes, full with virtual guests as well as our always fabulous musical intermissions and acts."